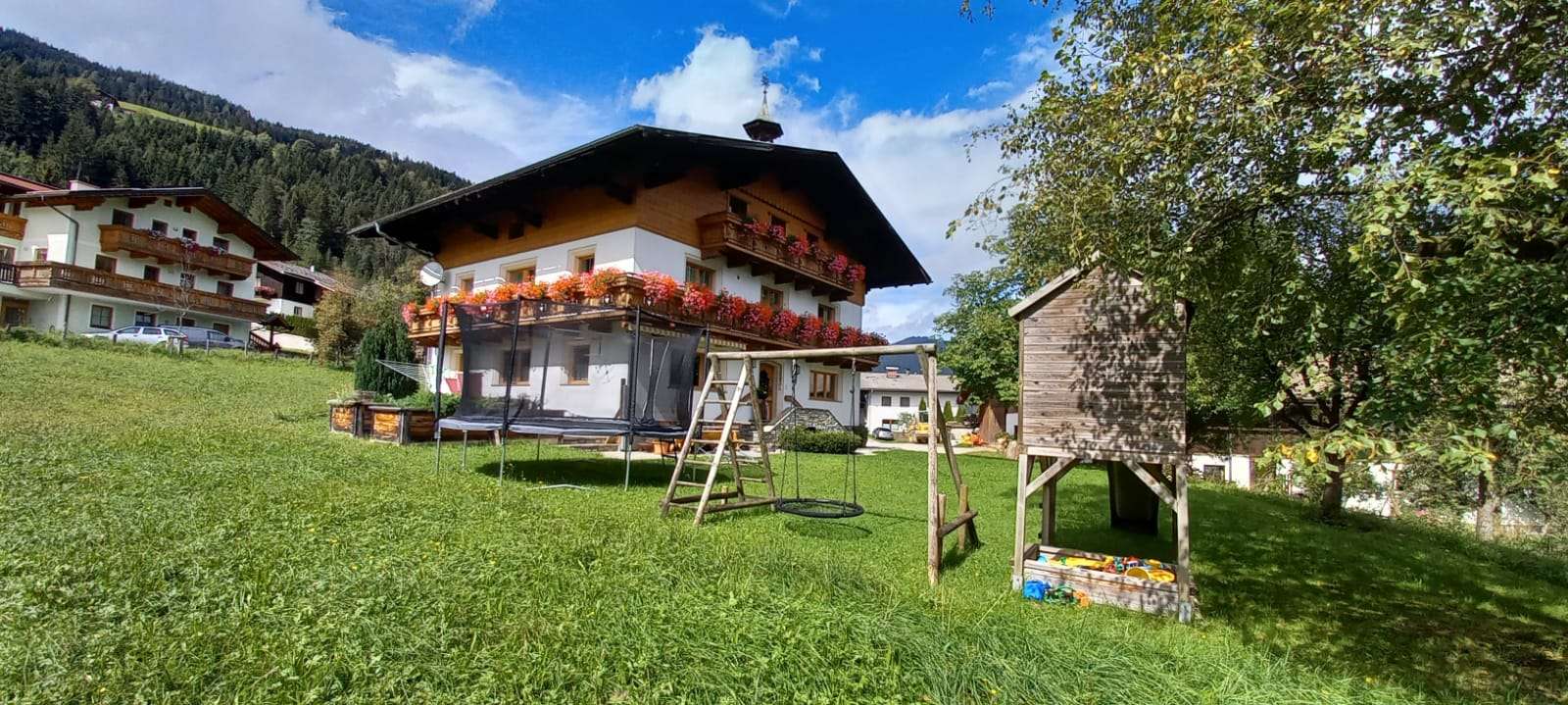 Summer vacation at the Schartlhof
Outdoors are so important in Flachau that at the end of the holiday there is still a lot to discover for the next holiday. Whether in the water, in the mountains or on the mountain, only courage and fitness limit the variety of activities. Big and small, families, individual travelers and groups can organize every day according to their mood, from relaxing sunbathing to an exciting adrenaline kick, Flachau has an individual program for everyone.
Enjoy hikes in the beautiful mountains and forests or cool off in the Eben bathing lake, just 5 minutes from the farm? At the nearby sports and beach volleyball court, young and old athletes will find enough space and when the bikers come back from a bike tour on the Ennsradweg, you can play a round of badminton or sit in the garden and watch the sunset in peace. A cozy country inn is located near us (approx. 700m), which is also easily accessible on foot.
Apartment Sonnenschein
off-season
€35.00 – €75.00
peak season
€40.00 – €80.00
Final cleaning: one-off €45.00
plus local tax
Apartment Schartlhof
off-season
€70.00 – €200.00
peak season
€80.00 – €220.00
Final cleaning: one-off €100.00
plus local tax