Family vacation on the farm in Salzburger Land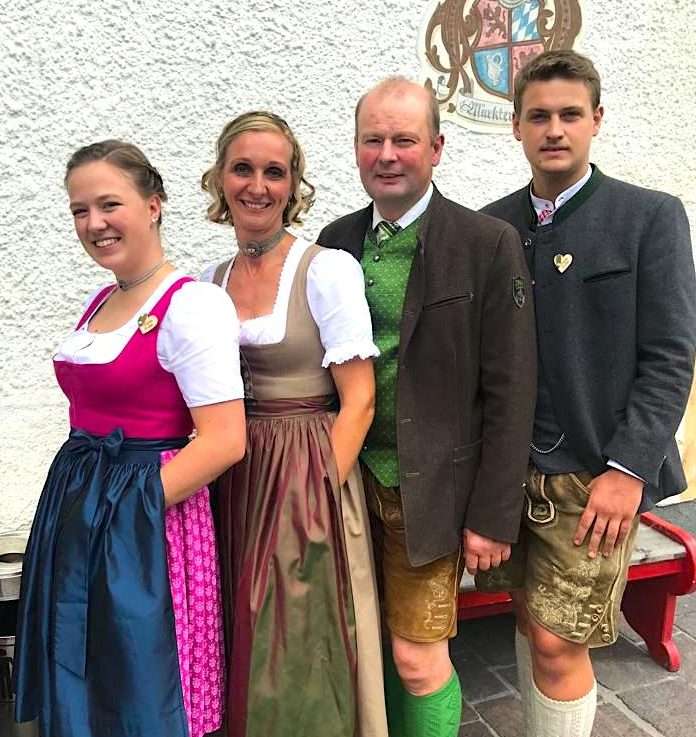 Welcome to the Schartlhof with the Rohrmoser family!
We cordially invite you to spend your next family vacation on our farm in Flachau, Salzburgerland. Our beautiful, family-friendly, comfortable, and spacious holiday apartments provide the perfect starting point for an unforgettable vacation. As a central location in Ski Amadé in Salzburg, Flachau offers numerous opportunities for activities in both summer and winter. Our website contains all the information you need for your vacation planning, including details about our holiday apartments and useful tips for your stay in Flachau. We look forward to welcoming you soon to our farm and providing you with an unforgettable experience. Warm regards,
Experience unforgettable summer moments in Flachau!
Enjoy the perfect winter holiday in Flachau!
Plan your family farm vacation
Experience unforgettable holidays at the Schartlhof in Flachau!
Whether in summer or winter - a holiday with us is possible all year round.
Outdoors are so important in Flachau that at the end of the holiday there is still a lot to discover for the next holiday. Whether in the water, in the mountains or on the mountain, only courage and fitness limit the variety of activities. Big and small, families, individual travelers and groups can organize every day according to their mood, from relaxing sunbathing to an exciting adrenaline kick, Flachau has an individual program for everyone.
Enjoy hikes in the beautiful mountains and forests or cool off in the Eben bathing lake, just 5 minutes from the farm? At the nearby sports and beach volleyball court, young and old athletes will find enough space and when the bikers return from a bike tour on the Enns bike path, you can play a round of badminton or sit in the garden and watch the sunset in peace. A cozy country inn is located near us (approx. 700m), which is also easily accessible on foot.
Enjoy over 860 kilometers of slopes and 220 state-of-the-art lifts! Great lift ticket network in the whole sports world Amade! A winter dream for every skier. Our farm is easily accessible by car and is only 2 km from Monte Popolo in Eben and approx. 5 km from the Flachau-Wagrain-St. John removed. If you don't want to drive your own car, you can easily get to the ski lifts with the free ski bus, which stops just a two-minute walk from our house.
In our village there is also a lot on offer for cross-country skiers. The famous Tauernloipe runs right in front of our house, from where you can walk through the snowy winter landscape. The farm's own toboggans are available, and you have the wonderful opportunity to toboggan in the nearby forest.
When you come home in the evening, you can put your ski boots and winter boots on the heater in the ski room to dry so that they are dry and warm again the next day.
Discover the best excursion destinations around Flachau!